The 2021 Speaker Week is made possible by
Lisa Murphy and Ooey Gooey, Inc!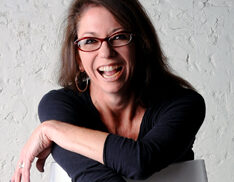 Ooey Gooey, Inc. is dedicated to the creation of child-centered, hands-on, play-based environments for young children and provides workshops, training, technical support, and curriculum resources to those who wish the same.
"We believe that in order for children to be "ready" for school, they need to have time to PLAY."
Lisa Murphy has been involved with early childhood education for over 20 years; teaching and working with children in various environments including Head Start, kindergarten, private preschools, family childcare, park and rec centers, group homes, and many child care centers.
Lisa is the founder and CEO of Ooey Gooey, Inc. where her mission is to assist in the transformation of the industry of early childhood education by offering 1) the best workshops and trainings; 2) the most up to date materials and resources; and 3) insightful conversations and connections through the power of social media.
Have you watched the IPA USA Porch Play Chats?
Hosted by Debra Lawrence and Lisa Murphy