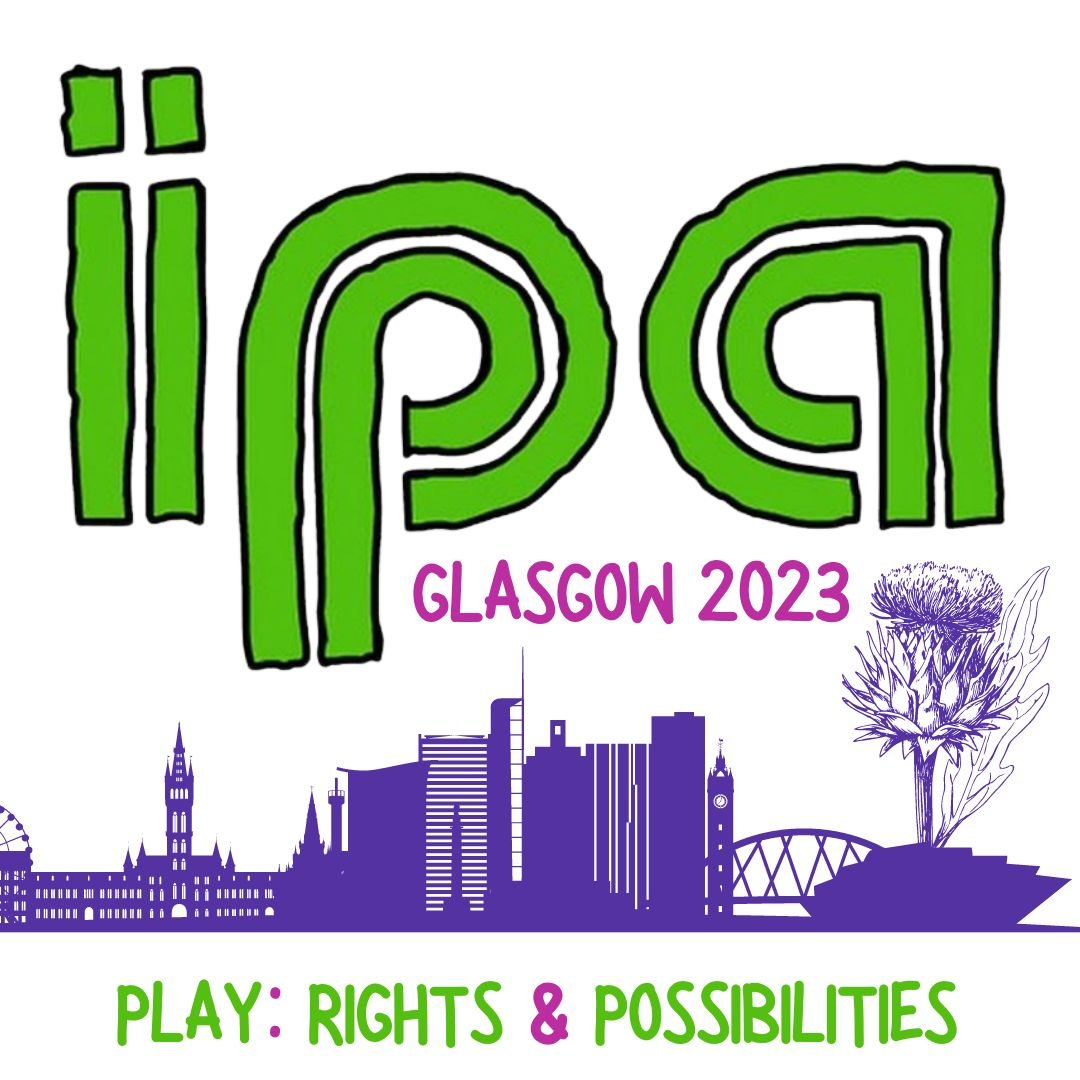 June 6-9, 2023
Glasgow, Scotland
Play: Rights & Responsibilities
The 22nd International Play Association Triennial World Conference is coming to Glasgow!
REGISTER BEFORE APRIL 5, 2023 TO AVOID LATE REGISTRATION RATES!
Scotland is recognized as one of the world's leading nations for its support and practical action for children's play. The right to play is backed by policy and practice across all sectors. The conference will examine how UN General Comment No 17 on article 31 of the Convention on the Rights of the Child has impacted policy and practice in Scotland, and worldwide, to improve children's right to play and to create possibilities for the future. As Scotland is setting out to implement and integrate children's rights into all parts of Scottish life by making the Convention on the Rights of the Child part of the law, we have the opportunity to explore what this means for the right to play. We will also explore how play reduces pressure and increases resilience in children's lives, supporting their positive mental health and well-being.
Children's experience is woven through the conference, with presentations of visual media, papers, projects, and research. More information can be found here. Delegates can find out about children's experiences in Scotland first-hand through our program of facilitated visits.
The conference will also have five sub-themes:
Play and the realization of other rights
Play and the creation of environments
Play and the quality of childhood
Play and children's entitlement to optimum development
Play and resilience