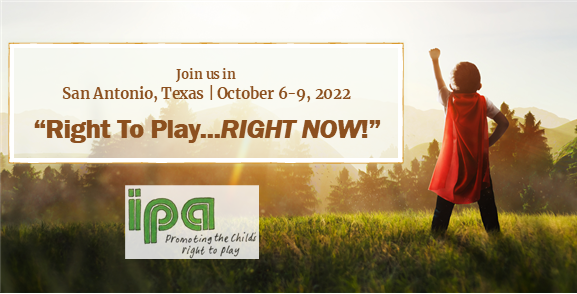 Save the Date!
Mark your calendars, and join us in San Antonio, TX, October 6-9 as the American Association for Promoting the Child's Right to Play-IPAUSA comes together for the "Right to Play…RIGHT NOW!"
The USA continues to be the last nation to not ratify Article 31. Don't miss this opportunity to learn, share, connect, and continue to advocate for the Child's Right to Play.
More information to come soon, check back often!
Questions?