Thursday Night, 5:00 – 7:30 PM: Playtime at the DoSeum! (FREE)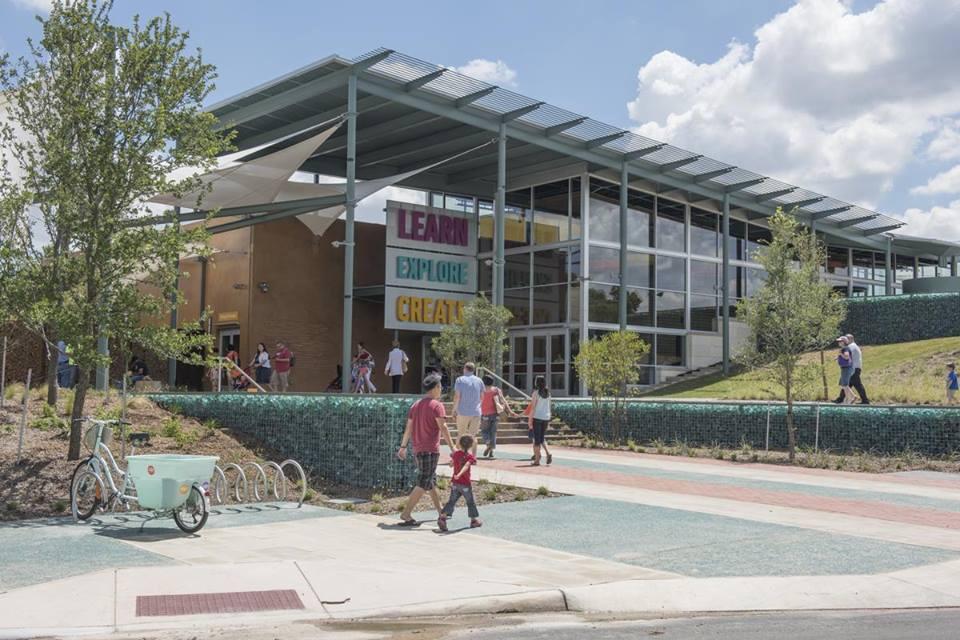 Your evening begins at 5:00 PM with free reign of the DoSeum – explore the many exhibits, including Sensations Studio, Spy Academy, the eXplore Exhibit, and more. At 6:30 the welcome reception begins, where you'll reunite with old friends, meet new ones, and share the joy! This evening is included with your Full Conference registration – DoSeum admission and exploration, as well as a reception with heavy hors d'oeuvres and a cash bar.
Friday Night, 5:00 – 7:30 PM: An Evening Playing in Nature at the Botanical Gardens (FREE)
Recognized nationally for commitment to outstanding displays, botanical diversity, education, environmental stewardship, and experiences that connect people to the natural world, the Garden is a top San Antonio attraction that serves as a museum of plants, a tranquil escape, a living classroom, research and conservation facility, and entertainment venue where art, architecture, music, and theater experiences come to life.
PLEASE READ – these are the guidelines when visiting the Botanical Gardens. This evening is included with your Full Conference registration – San Antonio Botanical Garden's admission, exploration, and presentation, as well as a reception with heavy hors d'oeuvres and a cash bar. You will continue your adventure in San Antonio outdoors in nature, and wrap the event with delicious local food before continuing your evening independently in San Antonio.
Saturday Night – 5:00- 10:00 PM – BBQ & Hoedown! (Additional Ticket – $35, includes food and dancing. Cash Bar.) This evening begins at 5:00, and will go on until the dancing is done! (Or 9:00 PM.) Your ticket for this event includes
a FEAST, catered by Pinkerton's, a Texas favorite for BBQ, is brought to you buffet-style, with all of the fixings.
awards
a featured guest speaker
drum circle
dancing and DJ
Sunday Morning 8:30 AM Check-in – Beastly Breakfast with Giraffes! (Additional Ticket – $20, includes admission and breakfast. Group Transportation will depart UIW at )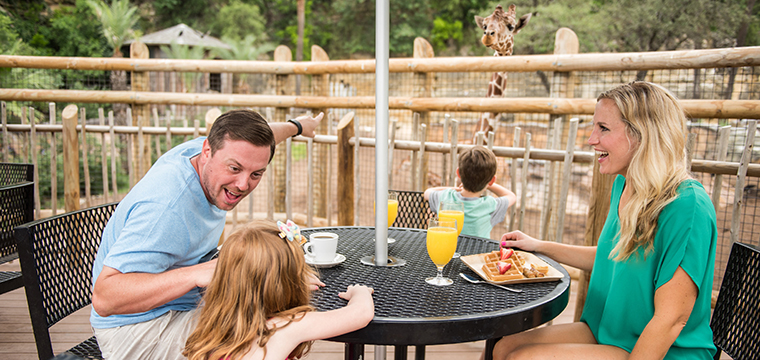 Our giraffes are the guests of honor at this deluxe all-you-care-to-eat meal, which includes scrambled eggs, bacon, sausage, fresh fruit, Sweet Belgium waffles, breakfast potatoes, coffee, water, and bottled juice. Plus, you'll get to meet the Animal Care Specialist who knows the giraffes best, take photos, and have a private feeding opportunity. Mimosas are now available for purchase. Your experience includes breakfast and a giraffe feed (two leaves of lettuce) per person.
Guests 15yrs and younger must be accompanied by a paying adult.
Check-in is from 8:30 – 9:00 a.m. | Experience starts at 9:00 a.m.
Overall program lasts approximately 1.5 hours. Please plan accordingly with the rest of your day, including the Play Festival.
Refunds are not available for no-shows.
San Antonio Zoo reserves the right to cancel or modify the experience due to inclement weather, animal health, and/or safety concerns.
The program is subject to change and/or cancellation due to animal availability.
No service animals are permitted during the experience.