"Scholarly Snapshots" now available on Amazon
This book gathers 16 theorists from diverse spaces to see what they each have to say about play. From deep in the 19th century until contemporary times, across cultures and different disciplines, through many languages, these theorists observed children in their finest form, at play. From social interactions to meaningful engagements, beginning in the crib, and outside to the pitch and forest, these theorists examined the evidence before them. Each in their own way, they affirmed that play is at the center of childhood growth and development. Both the editor and many of the contributors are IPA USA members!
Click "Preview" to read a sample, or "Buy" to be taken to Amazon to purchase.
"TREES OVER SCREENS" T-Shirts now for sale!
Show your support for Trees Over Screens and help support play! High-quality cotton blend, comfortable, and printed on both sides. Shipping with USA included. See below for current available color.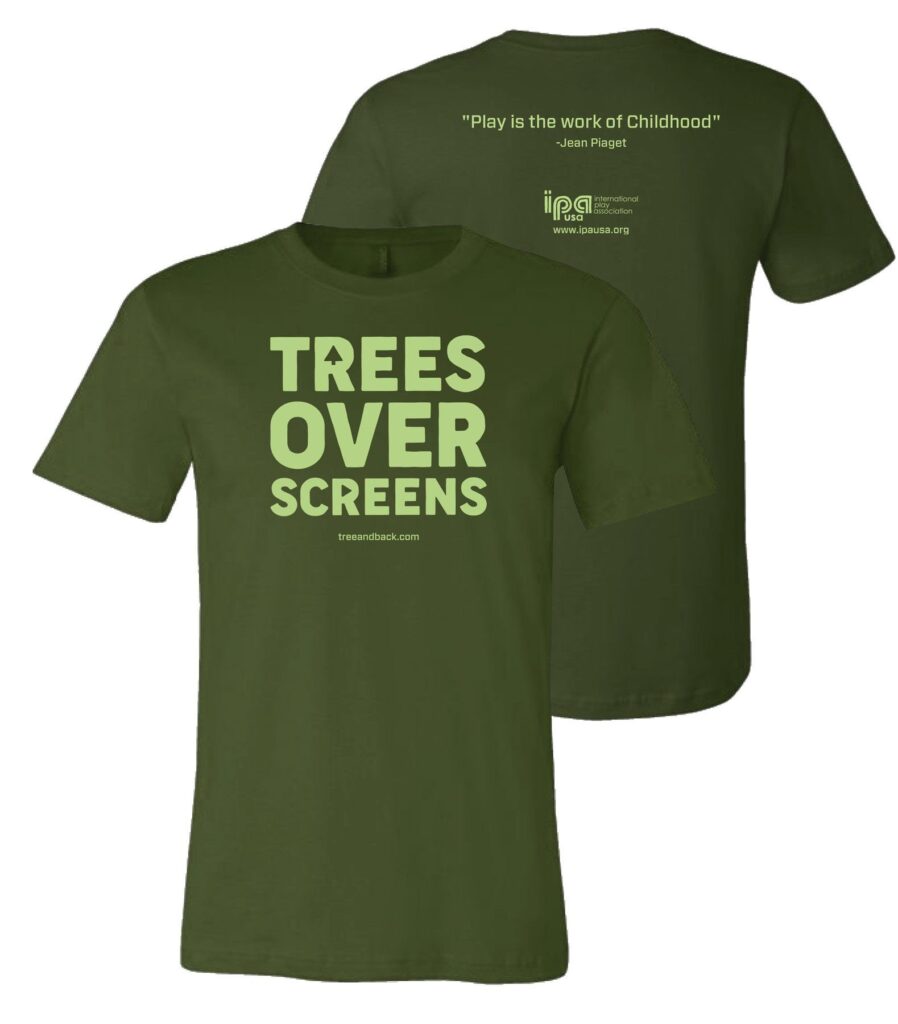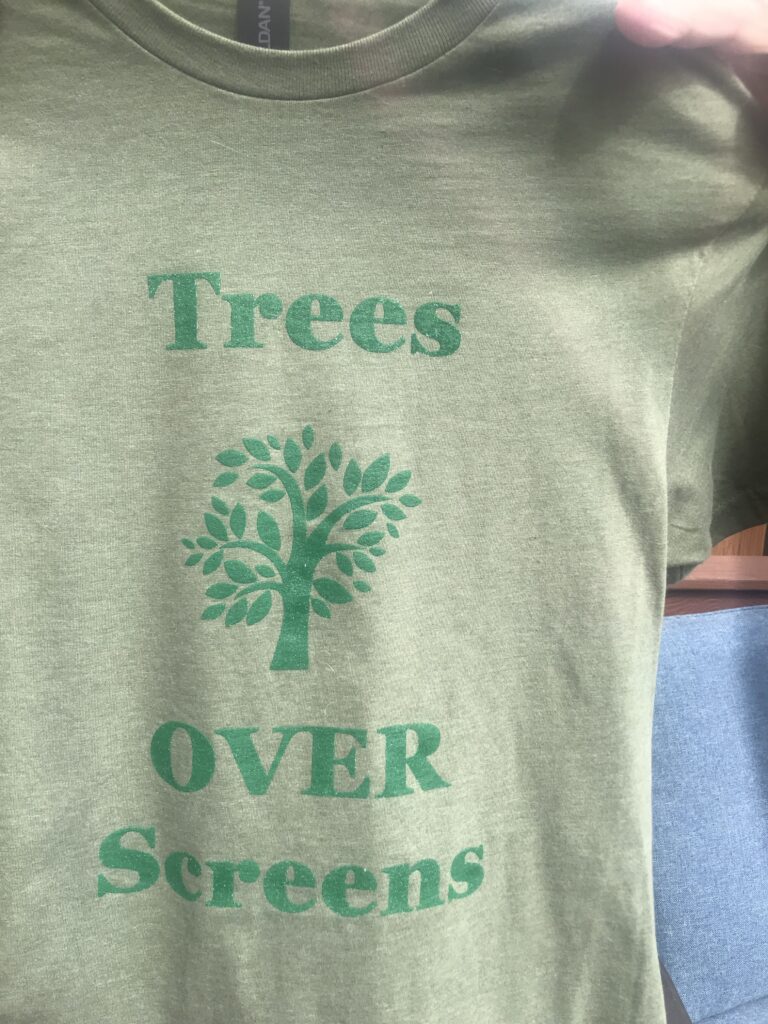 To select your size: click on the "size" bar below, and select the desired size. (Small through XXL available). Click "Add to Cart". Your cart will open in a new tab. You may adjust the quantity once the item is in your cart.
To add more in another size: After adding the first size to your cart, return to this page, select the second size, and click "Add to Cart" again. You will be brought back to your cart in the PayPal tab, and can then adjust the quantity for the second size.
To check out: Follow the prompts from PayPal. You may either log in to your PayPal account or check out as a guest. Shipping is included to US addresses. Please contact IPA USA prior to ordering for international addresses.
Questions? Contact us.