Ready to take your support for play offline and out into the world? 
Working in partnership with TreeandBack, a small business with a like-minded mission to get kids outdoors and engaged in play, our Social Media, Outreach, and Advocacy committee has created a T-shirt, "Trees Over Screens".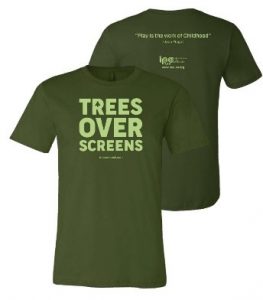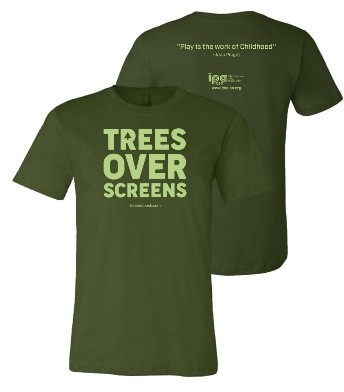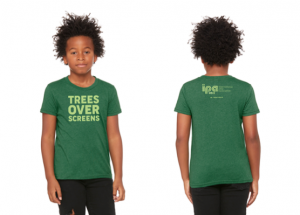 To order your T-shirt and support IPA and play:
Visit treeandback.com/.
Click "Schools", located on the left hand side of the menu in the yellow bar at the top.
Enter "IPA" in  the search bar, and our T-Shirt will populate

When you purchase, $5 of the price will go to IPA/USA to help fund advocacy efforts, AND is tax-deductible!
Thank you for supporting play!