Monday
October 4, 2021
Time: 5:00 pm EDT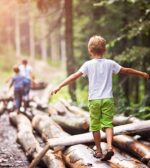 A Day at Play: Looking at Children's Lives in a Forest Preschool
Presenter: Ron Grady
This session invites you to immerse yourself in a day in the life of a forest preschool and kindergarten. It explores the daily rhythms of an outdoor preschool, discusses where various sorts of learning are integrated into a play-based program, and highlights the ways that children's play and exploration in the natural world contributes to the development of both a sense of community created through shared norms and provides an environment where the children's agency is respected and supported.
Tuesday
October 5, 2021
Time: 5:00 pm EDT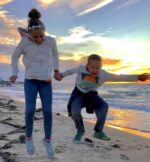 Why "Playing While Black" Matters!
Presented by: Corliss Outley, Clemson University, and Harrison P. Pickney
Black youth face unique challenges that shape "where" they play, "who" they participate with, and "how" they engage in play within the United States. The potential dangers of Black youth participating in play activities in public spaces have forced them to navigate the realities that their right to play is highly racialized and is a consequence of their continued dehumanization in American society.  If the field is serious with the belief that play is a benefit for all and a key to human development, we must acknowledge the historical relationship between systemic racism and play, as well as, our role and responsibilities as play advocates, and directly combat and disrupt play practices that deny Black youth their right to play.
Wednesday
October 6, 2021
Time: 5:00 pm EDT
Creating a Community Ecosystem Around Play
Presenter: Claude Stephens
Supporting play at the regional level is dependent on creating relationships, resources, broad support, and endless communication.  It's helpful to think about that process much in the same way that ecologists approach conservation. Bernheim's Children at Play Network has been working to address play at the regional and state level for ten years.  This presentation will open a conversation with participants about the complexities and the value of working at the regional level to support play for all.
Thursday
October 7, 2021
Time: 5:00 pm EDT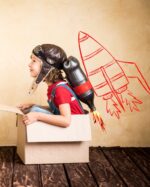 Behind "Loose Parts"
Presented by: Marc Armitage
This online-only GIG is all about "Loose Parts"- not the practice of loose parts, but the theory behind what makes them work – or not.  There are actually two very different traditions in terms of "loose parts", which although connected, have run separately from each other for some years.  However, in more recent years these two traditions have become close again but not without some friction.
This online gig explores some of the histories behind loose parts theory and traces some of the origins, which may be older than you realize. It identifies the main point that produces friction between the two approaches.  I'll give you a clue what that is-it has to do with something that we adults can find difficult to cope with.
Friday
October 8, 2021
Time: 5:00 pm EDT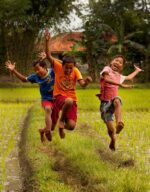 Children's Play as a Human Right: Thinking Global and Acting Local
Presented by: Sudeshna Chatterjee
Sudeshna Chatterjee will be presenting from her work on the upcoming eponymous book for IPA's 60th anniversary that she is leading on behalf of IPA-World. She and her two co-authors, Robyn Moro Miller and Cynthia Gentry, have collected a wide range of practices, examples, and stories from around the world through open calls and by digging into IPA's Play Rights archives. This includes how global thinking about the right to play is impacting children's policies internationally, nationally, and locally, and how playspace planning and programming are being shaped because of cross-cultural and international influences in countries as diverse as Australia, Egypt, Germany, Hong Kong, India, Iraq, Ireland, Japan, New Zealand, Rwanda, Taiwan, UK, and USA.
Sudeshna will present her analysis from two of the book's chapters that she is currently writing:
the policy impact of the General Comment 17 and influence on municipal planning for children's article 31 rights,
design thinking about children's local play environments including through codesign and tactical urbanism strategies led by parents, communities, NGOs, artists, planners, and designers, as well as more long-term solutions and policies by local governments that result from these practices.
Saturday
October 9, 2021
Time: 5:00 pm EDT
Play Through Learning Stories
Presented by: Debbie Mays
This session will explain what Learning Stories and how they are used to support play. Participants will also learn how to build learning stories into their program as a strong component that supports play-based learning.