For those of you who may need to convince colleagues that play is the way children grow and develop, this 3 week course may be just what you need.
Here is an overview:
May 5th – 29th
In this three-week course, we will explore play which is nature's way to support child development. Understanding the important role of play in child development helps us become champions of play!
Play is innate; the young child does not need to learn to play but rather be allowed to play by having time, space and a confident adult presence. Instead of worrying about what children are or are not learning, let's build our trust in the child to practice what they need to learn! Let's bring our own playful attitudes to learn all about play.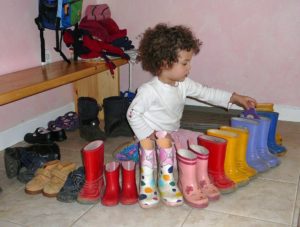 The Course Outline
Week One – The Big Picture: human development from three points of view
Week Two – The Development of Play: stages, hindrances to and benefits of play
Week Three – Creating Environments that Encourage Play: indoors and out, including the most important element, which is you!
Register at https://lifewaysnorthamerica.org/workshops_training/becoming-champions-of-play-with-judith-frizlen/